Gift Voucher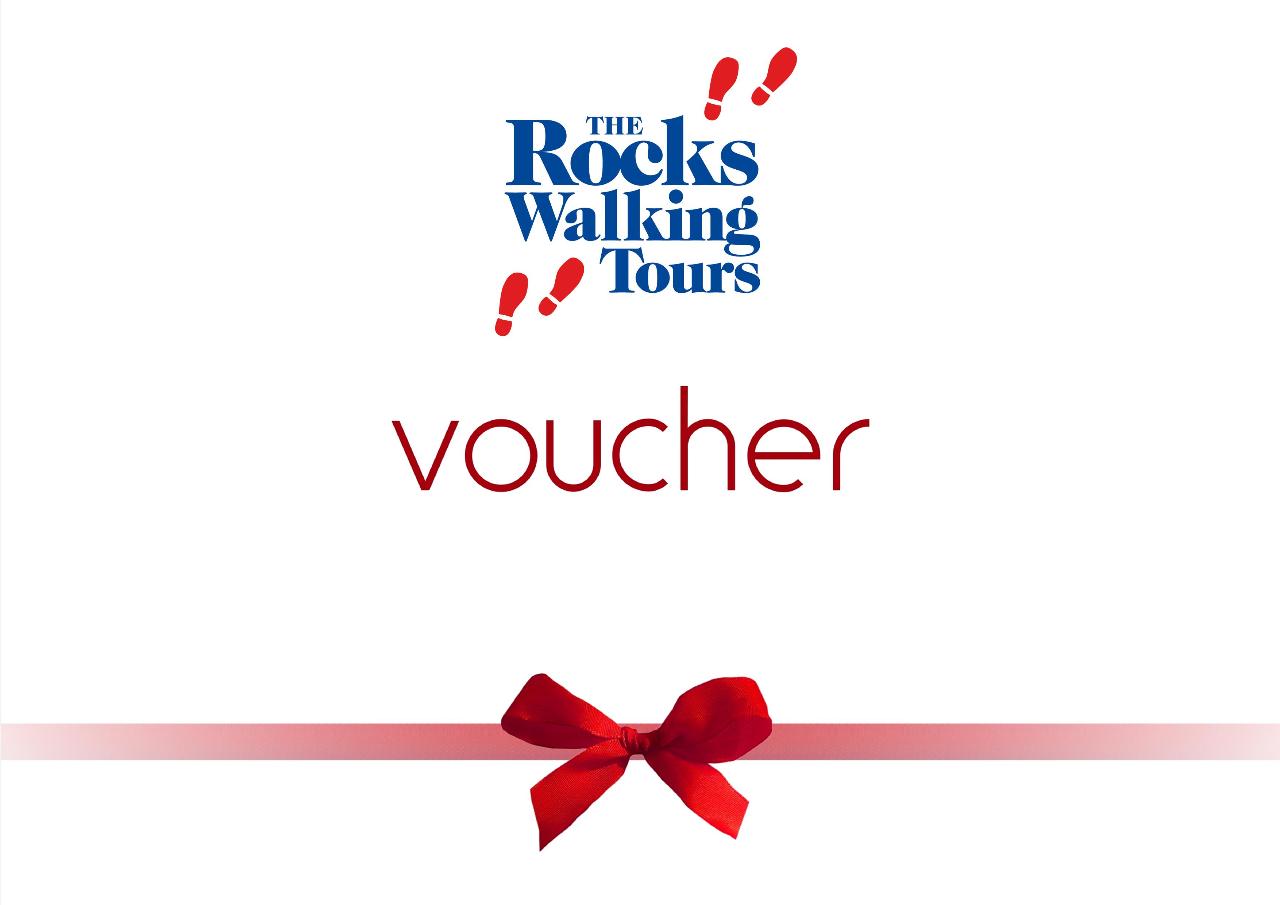 Product code: TRWT_Voucher
There is no better way
to get up close and personal with the living history and heritage of Sydney
than on foot with Sydney's foremost team of friendly and enthusiastic guides at
The Rocks Walking Tours.
The Rocks holds a
unique place in Sydney's colonial history and is considered to be the
birthplace of European Australia situated, as it is on the western shoreline of
Sydney Cove nestled beneath the dominance of Sydney's Harbour Bridge in a
spectacular picturesque, harbourside location.
Weave your way off the beaten track through hidden narrow
alleyways, along charming cobbled lanes, into shady courtyards and linger by
quaint terrace cottages taking in the renowned oldest streets of Sydney dotted
with beautifully restored nineteenth century buildings.
Your 90 minute guided walking tour
throughout The Rocks departing
daily at 10:30am or 1:30pm promises to be a memorable Sydney experience!

Tour highlights include:
• The shoreline of sparkling Sydney Cove
• Views of the Sydney Opera House and the Harbour Bridge
• Cadman's Cottage, Sydney's oldest surviving cottage, built in 1816
• Campbell's Cove, offering fantastic views of the Sydney Opera House
• Harbour Bridge and Campbell's Cove wharves
• Foundation Park, one of The Rocks' best-kept secrets
• The awe-inspiring Argyle Cut
• Garrison Church, built in the 1840s
• George Street, Greenway Lane, Kendall Lane, Suez Canal, and Nurses Walk